The last water heater you will ever need to buy!
It's award winning construction makes Marathon® water heaters the most durable electric water heater ever made. And it's industry best warranty makes it a smart purchase you can count on for years to come.
Unmatched Durability: Marathon's® patented insulation process, seamless liner and tough outer jacket make it the most durable in the business.
Lightweight Design: Marathon's® lightweight tank is easier to maneuver and position, and features a bowl tank that drains completely
Lifetime Tank Warranty: The tank is built to last for as long as the homeowner owns their home, and backed by a lifetime warranty.  (Warranty is provided to original customer in a residential application after online product registration is complete. Registration must be completed within 90 days of installation. See warranty certificate for complete information.)
50 Gallon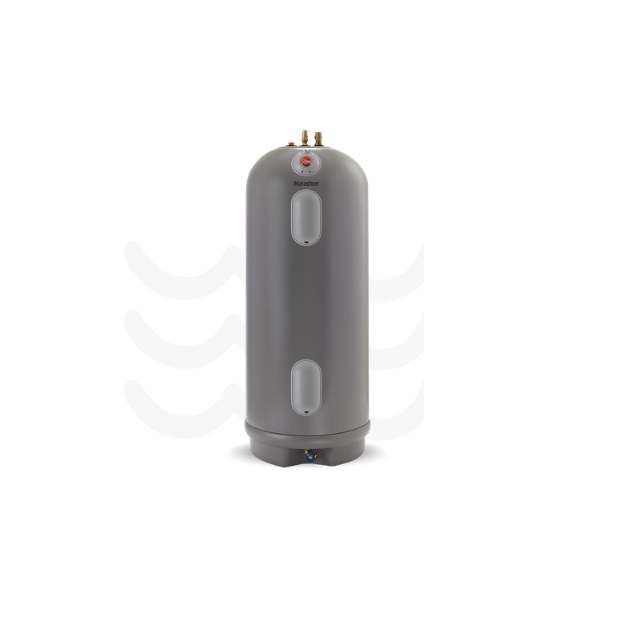 50 Gallon - 2 options
Model # MR50238
dimensions: 66.75" tall x 23.50" diameter

cost at pick up $1,3004.09 (price includes tax)
$300 rebate

In stock
---
*Model # MSR50238
dimensions: 47.25" tall x 28.25" diameter
Please call for up to date pricing
$300 rebate

*available but not in stock, 
please call 1 week in advance to order
85 Gallon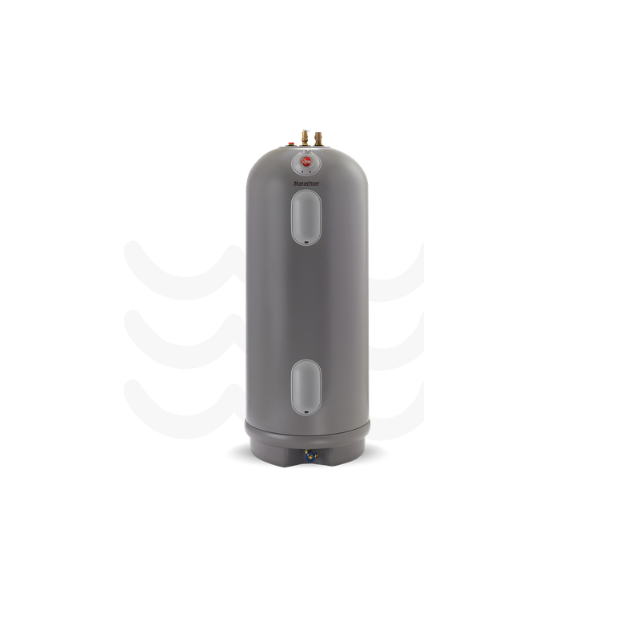 85 Gallon
Model # MRG85238
dimensions: 70.25" tall x 28.25" diameter
cost at pick up $1,756.00 (price includes tax)
$510 rebate
100 Gallon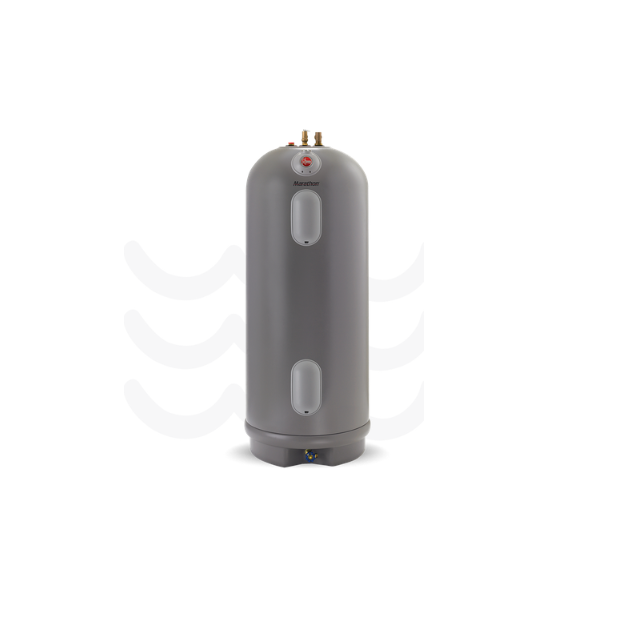 100 Gallon
Model # MRG105238
dimensions: 70.75" tall x 30.25" diameter
cost at pick up $1,961.30 (price includes tax)
$600 rebate
Load control and rebate program:
A Marathon has a lifetime warranty on the tank to the original purchaser and location for leaks. If the tank should ever spring a leak while at its' original point of installation and with the original owner, a replacement heater will be supplied at no cost for the new heater. Labor to remove or install is owners responsibility.
The water heater must be connected to the load management system for rebate and credit. It must remain connected for 3 years, if at any time it is disconnected the member will be subject to repay the rebate prorated to the time of purchase from the time of disconnection.
$6.00 credit on your monthly electric bill if you use over 600 kWh per month.