Each year, Clay-Union Electric awards a $1,000 Basin Scholarship to on of our members or their dependent.
The selection procedure is handled by a committee and the candidates must provide information regarding ACT and SAT ratings, GPA and extracurricular school and community activities. The applicant must be a student who is enrolled or planning to enroll in a full-time graduate or undergraduate course of study at an accredited, two or four year college, university or vocational/technical school and parent or guardian must be a member of Clay-Union Electric.
2020 winner for the $1000 Basin Electric Member Scholarship was Kennedy Pratt. MaKenna Koble was also awarded a $1000 Basin Electric Cooperative Employee Scholarship. Clay-Union Electric awarded Brady Martinez with a $500 Scholarship for being the runner-up of the Basin Electric Member Scholarship. Congratulations to all and good luck in your next adventure!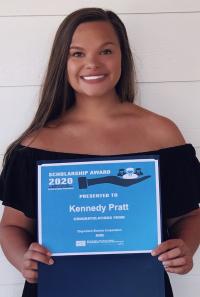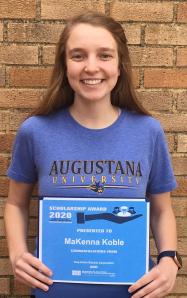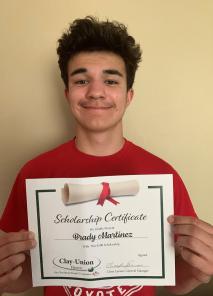 ---
In addition to the Basin Scholarship, Clay-Union Electric awards a $500 random drawing scholarship each year at our Annual Meeting.
To be eligible, the student must live full-time in a residence served by Clay-Union Electric and be a graduating senior attending a high school or accredited home studies program with in the counties served by Clay-Union Electric. The student must plan to pursue an academic degree or certification from an accredited university, college, junior college, technical school or other post-secondary education institution. The student and parent or guardian must attend our annual meeting and be present to win. Scholarship payments will be made directly to the school with funds to be used towards tuition, books or room and board.